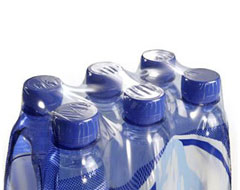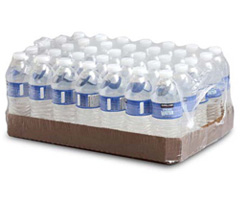 Shrink Films
Our PE thermal-shrink films: with advanced computer-controlled automatic machines and superior production techniques, we have an annual production capacity of 4000 tons of PE films, with max. fold width of 1.4m, thickness of 0.05mm-0.1mm, and we recently introduce new products of films adding metallocene, to better serve the industry.
Features:
• Higher strength
• Impact resistance
• Easy to use
With over 20 decades of experience we are renowned for the manufacture, export and supply of PVC Shrink Films. Available at reasonable prices these products are never the less crafted from fine quality PVC. With these cost effective products the customers can pack irregularly shaped products without causing any damage to them. Fabricated from high quality materials these products are of epitome quality and are flexible and easy to use. Customers appreciate these for their strength, impact resistance and convenient lengths.
PVC Shrink Films  designed and developed by us are crystal clear and glossy. These offered PVC Shrinks can be availed by our customers in straight seal pouches, shrinkable rolls and cut sleeve pouches. Premium quality PVC Shrink Films offered by us are fabricated using highly developed technology and are used for packing an array of items such as toys, audio video tapes, gifts and stationery products. These are economically priced and can be delivered on time.
Beverages (cans, glass and plastic bottles)
Bottled water
Dairy shrink bundlers
Food and canned goods
Pharmaceutical, Health &  beauty aids
Consumer good shrink bundler
Automotive & Industrial Products
Products packed in bags, such as chemicals, cement, soil, peat, etc
Large & small household appliances
Packaging materials & paper
Building products like tiles, bricks, insulation material, etc
V-Shrink wrap film is made of very high strength material. It involves usage of less plastic and is hence very environment-friendly and safety to user Strength and safety of packs
Shrink film makes products tamper evident
Great resistance against puncture and tear propagation
Outstanding toughness and high holding stability
High shrinkage gives possibility of perfect shapes
Tough transpiration
With sealing consistency and high holding force, you get high package integrity
Great aesthetic value due Increased Profit and Productivity to its fantastic gloss and commendable clarity
Very cost-effective in comparison to corrugated material
Less material is required and hence, less cost in incurred
Fast return on investment with reduced operating costs
Low cost of shipment, end-product disposal and storage space
In comparison to substitutes like carton and packaging (wrapping) paper, shrink wrap reduces packaging cost by as much as up to 75 % or even more